Tickets
Madama Butterfly Tickets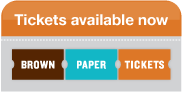 Opera in three acts,  Music by Giacomo Puccini. Libretto by Luigi Illica and Giuseppe Giacosa. Fully staged and sung in Italian with English supertitles.
Cio-Cio San, a trusting young Japanese woman, is abandoned by her American naval officer husband B.F. Pinkerton. His cavalier betrayal results in heartbreaking tragedy.
DATES:
Friday June 9 @ 8pm
Saturday June 17 @ 7:30pm
Suggested Donation $25 Advance / $35 Door
No Refunds
LOCATION:
Mount Olive Lutheran Church
1343 Ocean Park Blvd – Santa Monica, CA 90405
FREE PARKING!!!
CAST
Cio-Cio San ~ Yayra Sanchez (6/9) & Linda Jackson (6/17)
Benjamin Franklin Pinkerton ~ Steve Moritsugu
Suzuki ~ Marcela Pan
Sharpless ~ Richard Fredricks (6/9) & Eric Castro (6/17)
Goro ~ Paul Junger
Uncle Bonzo ~ Michael Margulies
Uncle Yakuside ~ Andrew Rodriguez
Prince Yamadori ~ Richard Castillo
The Commissioner ~ Kent Vitale
Kate Pinkerton ~ Megan Morrow & Natalie Mendez
Cio-Cio San's Mother ~ C. Maria Schmidt
Cio-Cio San's Aunt ~ Megan Morrow
Cio-Cio San's Cousin ~ Rivkah Entin
Accompanist ~ Robert Sage
Stage Director ~ Linda Jackson
Stage Manager ~ Andrew Rodriguez
Chorus Master ~ C. Maria Schmidt
Pit Chorus
Caroline Hawthorne
Susannah Orchard
Andrew Rodriguez
Linda Jackson
Yayra Sanchez
Team
Linda Jackson
Artistic Director
Linda Jackson is a diva whose vocal abilities span opera, classical, and commercial music. She can belt out a sassy soul tune, bounce through some jazzy scat, then ease into an aria, wrapping the listener in the warm folds of her voluptuous soprano voice.
Linda Jackson, award-winning vocalist, composer and arranger, has recorded numerous vocals for television, film and radio. She began her music industry career as a singing waitress at the world-famous Great American Food & Beverage Company in Santa Monica, California. Her contemporaries included Rickie Lee Jones, Peter Tork of the Monkees, Vonda Shepard, Mark Tanner of the Mark Tanner Group, Jamie Sherriff, Katie Sagal, Danny Kallis, David Chomsky and Matthew Wilder. As a session singer, Linda recorded and performed lead and background vocals for David Foster, Rod Stewart, Lamont Dozier, Dr. John, Robert "Bumps" Blackwell, Shadoe Stevens, Tierra, Nel Carter, the Grassroots, as well as composers John Williams, Charles Bernstein, Lennie Niehaus and Carter Burwell.
Ms Jackson's television credits include Loni Anderson's Easy Street, Time Cops and Disney's PB & J Otter among numerous others. Film credits include Play It to the Bone, Rosewood and Fatal Attraction. You have heard her vocals on radio promotions for Wrigley's chewing gum products and various advertising campaigns in the United States, Europe and Asia including California Egg Council (Clio Award), Pabst Blue Ribbon Beer and Vero Moda Designs. Currently, Ms. Jackson composes music cues for "Ellen: The Ellen DeGeneres Show," "Tyra" and "Extra Extra."  Ms Jackson also arranges vocals for Diavolo Dance Troupe and received the award for "Best Musical Direction" from Dramalog (now Back Stage West) for Odyssey Theater's Avenue X.
Most recently, she has performed leading roles Countess Almaviva in The Marriage of Figaro (W.A. Mozart), Rosalinda and Adele in Die Fledermaus (J. Strauss), Gilda in Rigoletto, Violetta in La Traviata (both by G. Verdi), Cio-Cio San in Madama Butterfly, Mimi in La Boheme, and Tosca in Tosca (all by G. Puccini) with the award-winning Los Angeles Metropolitan Opera which she co-founded with renowned Soprano Ella Lee.  Linda's other roles include Donna Elvira in Mozart's Don Giovanni with the Palisades Symphony, Elisabetta in Verdi's Don Carlo with the Verdi Opera Company, Frau Fluth in Nicolai's Merry Wives of Windsor for California State University, Northridge  and Florence Pike in UCLA's production of Benjamin Britten's Albert Herring. She was featured as guest soloist for the Los Angeles Concert Orchestra, San Fernando Valley Symphony, St. Gregory Chamber Orchestra, Southeast Symphony and the City of Bellflower Symphony Orchestra.
Ms. Jackson began her vocal studies with Dennis Parnell at Santa Monica College and
coached with William Vendice of Los Angeles Opera, Valery Ryvkin of Santa Barbara Grand Opera, Frank Fetta of Los Angeles Opera and Sue Ann Pinner of Santa Monica College. She received her Bachelor of Arts degree in vocal performance from UCLA and her Master of Music degree at California State University, Northridge where she studied with the late Dr. David Scott.
Currently Ms Jackson is on the faculty at Santa Monica College / Emeritus College where she teaches Music Appreciation and Opera Appreciation.
Marcela Pan
Musicologist
Marcela Pan is a native of Argentina and has performed in the most preeminent theaters in her homeland, including the Colón Opera House, Teatro San Martín, Centro Experimental de Opera del Teatro Colón and Teatro Argentino de La Plata among others. Her roles have included Dorabella in Cosi fan Tutte, Cherubino in The marriage of Figaro, Ottavia in The Coronation of Poppea, and Rosina in Barber of Seville. She has also appeared regularly in recitals and has sung in numerous oratorios in her country and abroad. She has sung under conductors such as Claudio Abbado, Pierre Boulez, Helmut Rieling and Georg Solti among others. In recognition of her talents, Ms Pan was granted a scholarship by the Colón Opera House Foundation to specialize in Baroque Opera and was also awarded Special Prize of the Jury at the Athens Singing competition.
A graduate and apprentice at the Teatro Colón de Buenos Aires, Ms Pan has performed as a guest singer with important American orchestras, appearing as a soloist in works such as Bach´s Christmas Oratorio and St Matthew Passion, de Falla´s El Amor Brujo, Mozart´s Requiem and Handel´s Messiah. She has also appeared in solo recitals for different institutions and auditoriums in the US.  In the US, she has performed in prestigious venues as Carnegie Hall, Hollywood Bowl and Disney Hall.
Leona Levenson
Production Manager
Leona Levenson, is a graduate of Bard Conservatory, Manhattan School of Music, The Juilliard School, and The Baltimore School for the Arts.  She is an avid performer of contemporary opera music, and was seen recently at Carnegie Hall in a Singer/Composer Workshop with Dawn Upshaw and Osvaldo Golijov.  In 2009, she performed in the world premiere of Love/Hate, by Jack Perla with American Opera Projects.  In 2008, she performed the lead in another world premiere piece, Death In Summer, with AOP, the lead in a world premiere by Ronen Shai entitled The Respectable Prostitute, and the First Nursemaid in Street Scene.  In 2007, she performed with an Artistic Outreach Program in the title role of a new Children's Opera, which she cowrote, entitled, Happy Tweet!.  In 2006, she performed the role of First Lady in the Juilliard Opera Workshop's production of Die Zauberflöte under the direction Ed Berkeley and also in the Juilliard Opera Center's world premiere of Miss Lonelyhearts.  In 2005, she received the Lucrenza Bori Grant to study the Italian language in Florence, Italy.  In 2004, she performed with the New York Philharmonic in their production of Candide under the direction of Lonny Price.  The production was sponsored by PBS and later released worldwide on DVD.   She was a recipient of the Alice Tully Scholarship for the sponsorship of talented young artists and has been assistant to the director in many productions.
Testimonials
Best "Barber of Seville" ever!
Tom
The most beautiful "Ballo in Maschera" I have ever seen!
Andrew
This was a wonderful event.  I will attend the entire season. 
I was deeply moved by the setting and cast and intimacy of the venue. 
I highly recommend it.
Jeanie
I LOVED "The Magic Flute."  I saw it two times.
Jane
An amazing show yesterday. This company puts on dynamic, thrilling performances that are 100% accessible and engaging. Top quality talent having the time of their lives, and bringing the audience right along with them. I had no idea I loved opera so much!
Thanks, Linda Jackson, for doing all you do.
Ginger
Linda, I don't know if we'll ever get out to see you on stage again since we live so far away, but our HS concert band's trip to your show Die Fledermaus ala Salsa (the one that you scheduled specifically for us because there was nothing else going on in Southern California on that night of our trip) is to this day still a vivid memory for the kids in the band! The boy who got up and danced the salsa with you will never live it down – even though he's a senior this year. The kids all have fond memories and thoughts about opera because they saw a great performance live and up close.
Thank you so much for your commitment to the arts!
Angie
Contact Us
Los Angeles Metropolitan Opera
869 Via de la Paz
Pacific Palisades, CA 90272 – USA
(310) 570-6448
—————————————
General enquiries: info@losangelesmet.com
—————————————