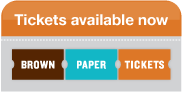 Opera in three acts,  Music by Giacomo Puccini. Libretto by Luigi Illica and Giuseppe Giacosa. Fully staged and sung in Italian with English supertitles.
Cio-Cio San, a trusting young Japanese woman, is abandoned by her American naval officer husband B.F. Pinkerton. His cavalier betrayal results in heartbreaking tragedy.
DATES:
Friday June 9 @ 8pm
Saturday June 17 @ 7:30pm
Suggested Donation $25 Advance / $35 Door
No Refunds
LOCATION:
Mount Olive Lutheran Church
1343 Ocean Park Blvd – Santa Monica, CA 90405
FREE PARKING!!!
CAST
Cio-Cio San ~ Yayra Sanchez (6/9) & Linda Jackson (6/17)
Benjamin Franklin Pinkerton ~ Steve Moritsugu
Suzuki ~ Marcela Pan
Sharpless ~ Richard Fredricks (6/9) & Eric Castro (6/17)
Goro ~ Paul Junger
Uncle Bonzo ~ Michael Margulies
Uncle Yakuside ~ Andrew Rodriguez
Prince Yamadori ~ Richard Castillo
The Commissioner ~ Kent Vitale
Kate Pinkerton ~ Megan Morrow & Natalie Mendez
Cio-Cio San's Mother ~ C. Maria Schmidt
Cio-Cio San's Aunt ~ Megan Morrow
Cio-Cio San's Cousin ~ Rivkah Entin
Accompanist ~ Robert Sage
Stage Director ~ Linda Jackson
Stage Manager ~ Andrew Rodriguez
Chorus Master ~ C. Maria Schmidt
Pit Chorus
Caroline Hawthorne
Susannah Orchard
Andrew Rodriguez
Linda Jackson
Yayra Sanchez