Lectures Begin September 2017
All Lectures are
FREE!
Speaker
Marcela Pan
Musicologist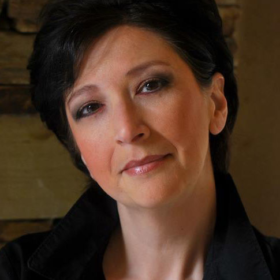 Marcela Pan is a native of Argentina has performed in the Colon Opera House, Teatro San Martin, Centro Experimental de Opera del Teatro Colon and Teatro Argentino de La Plata among others. Her roles have included Dorabella in Cosi fan Tutte, Cherubino in The Marriage of Figaro, Ottavia in The Coronation of Poppea, and Rosina in Barber of Seville.  She has also appeared regularly in recitals and has sung in numerous oratorios in her country and abroad. Ms Pan has sung under conductors such as Claudio Abbado, Pierre Boulez, Zubin Mehta and Helmut Rilling. In recognition of her talents, Ms Pan was granted a scholarship by the Colon Opera House Foundation to specialize in Baroque Opera and was also awarded Special Prize of the Jury at the Athens Singing competition. She holds a Master's in Musicology specialized in Performance Practice. She is also a Gluck Fellow and an Artsbridge Scholar. Ms Pan has performed as a guest singer with the UCR orchestra in de Falla's El AmorBrujo and the Siete Canciones EspanÞolas, with the LA Camerata in Haydn's Paukenmasse, Mozart's Requiem and Vivaldi's Stabat Mater, with the All Saints Episcopal Church chorus Handel's Messiah, and has appeared in solo recitals for different institutions.  Marcela's Home Page
MARIA CALLAS
LIFE & ART
All Lectures are FREE!
Silver Lake Branch Library
Silver Lake Branch Library
2411 Glendale Blvd, Los Angeles, California 90039
323-913-7451
Saturday September 16, 2017
3:30 – 5:00pm
Lecture #1
Early Years

Birth in New York, elementary school and first singing contests. 
Move to Greece: Athens Conservatory; Elvira de Hidalgo; war time; first operas.
Saturday September 30, 2017 
4:00 – 5:00pm
Lecture #2
Splendor Years

Meneghini: marriage; Callas as the ultimate diva with Meneghini as her agent; travels and performances; Tulio Serafin; Lucchino Visconti, and other collaborations.
Saturday October 7, 2017
4:00-5:00pm
Lecture #3
The Onassis Years

Meeting Onassis: their love story; vocal decline; Callas as a socialite; divorce from Meneghini; pregnancy and its consequences.
Saturday October 21, 2017
4:00-5:00pm
Lecture #4
The Final Years

Breakup with Onassis; Pier Paolo Passolini: Medea; Giuseppe di Stefano and the final tour. The Callas legacy.
Silver Lake Branch Library
Central Library L A Public Library
Simi Valley Public Library
Santa Monica Public Library